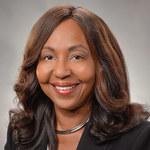 Title
Charlotte Westerhaus-Renfrow
Description
Charlotte Westerhaus-Renfrow (JD '91) has worked in academia since 1996, and at the Kelley School of Business, Indiana University – Indianapolis since 2012, where she is currently a clinical assistant professor, the faculty chair of the undergraduate program and the Dean's Faculty Fellow. Prior appointments and positions include Vice President of Diversity and Inclusion for the NCAA, Interim president of Martin University, and the Assistant to the President and Director of Equal Opportunity and Diversity at the University of Iowa. She was an adjunct faculty of the Maurer School of Law from 2008-2010.
In 2020 she received an Indiana University Bicentennial Medal for her service to Indiana University. She has served as the first president of the Black Law Student Association (BLSA) to hold a three-year term and awarded BLSA's Samual S. Dargan Award in 2018.
While in law school Westerhaus-Renfrow clerked for the Honorable Justice Brent E. Dickson of the Indiana Supreme Court. She served as an associate and then an editor for the Indiana Law Journal, the first African-American woman to be selected for these editorial positions.
Westerhaus-Renfrow is active in state professional organizations. She was a past board member and secretary of the board of governors for the Indiana State Bar Association, the Indiana Bar Examiners and the Supreme Court of Wisconsin Board of Bar Examiners.
She is a 2022 inductee to the law school's Academy of Law Alumni Fellows.
Keywords
Charlotte Westerhaus-Renfrow, Maurer alumni, law school alumni, Academy of Law Alumni Fellows, Kelley School of Business, award recipient, notable alumni
Disciplines
Law | Legal Biography | Legal Profession
Recommended Citation
"Charlotte Westerhaus-Renfrow" (2022). Maurer Notable Alumni. 261.
https://www.repository.law.indiana.edu/notablealumni/261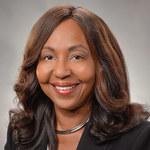 COinS