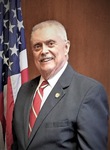 Title
Michael Stephen Kanne
Description
Michael Kanne was born in Rensselaer, Jasper County, Indiana. He attended St. Joseph's College and then Indiana University, earning his B.S. in 1962. He served in the U.S. Air Force as a lieutenant from 1962 to 1965. Following his discharge, he enrolled at the Indiana University School of Law, earning his J.D. in 1968. He then returned to Rensselaer to begin his practice of law. He was in private practice from 1968 to 1972, and then he served as the city attorney for Rensselaer in 1972.
Kanne began his judicial career in 1972, serving as a judge on the 30th Indiana Judicial Circuit. In December 1981, President Ronald Reagan nominated Kanne to the U.S. District Court for the Northern District of Indiana. He was confirmed by the U.S. Senate on February 8, 1982. He served as a District Court Judge for five years, and then in February 1987, President Reagan elevated him to a seat on the U.S. Court of Appeals for the Seventh Circuit. On May 19, 1987, Kanne was confirmed by the U.S. Senate and he began his service on the U.S. Court of Appeals for the Seventh Circuit.
Judge Kanne was a lecturer in constitutional law at St. Joseph's College from 1976 to 1989, and at St. Frances College from 1990 to 1991. He was a member of the U.S. Judicial Conference Committee on Space Facilities from 1987 to 1994, and he chaired the court design standards of the committee. While chair, the committee produced the U.S. Courts Design Guide, the first reference standards guide written by the judiciary for all federal courts in the U.S.
Judge Kanne has served on the Board of Visitors for both the IU School of Law and the IU School of Public and Environmental Affairs, and he is a past president of the Law School Alumni Association. He has received the Distinguished Alumni Service Award from St. Joseph College, the Presidential Citation from the Indiana State Bar Foundation, and the Distinguished Achievement Award from the General Services Administration. He was inducted into the Law School's Academy of Law Alumni Fellows in 1999.
Judge Kanne died on June 16, 2022.
Keywords
U.S. Court of Appeals for the Seventh Circuit, Federal Judges, Maurer Alumni, Academy of Law Alumni Fellows
Disciplines
Judges | Law | Legal Biography | Legal Profession | Rule of Law
Files
Download Obituary, Indiana Lawyer 7-17-22 (180 KB)
Recommended Citation
"Michael Stephen Kanne" (1938). Maurer Notable Alumni. 30.
https://www.repository.law.indiana.edu/notablealumni/30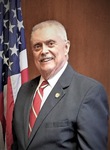 COinS