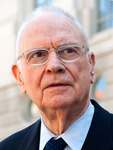 Title
Lee Herbert Hamilton
Description
Lee Herbert Hamilton was born in Daytona Beach, Florida, on April 20, 1931. His family relocated to Tennessee and then to Evansville, Indiana, where he played basketball and graduated from Central High School in 1948. He attended DePauw University in Greencastle, where he studied history and played on the basketball team. Hamilton graduated from DePauw University with honors in 1952. In 1954 he married another DePauw graduate, Nancy Ann Nelson. After a year of study at the Goethe University in Frankfurt-am-Main, Germany, in 1952-53, he entered the Indiana University Law School, graduating in 1956. He went into private practice, first in Chicago and then in Columbus, Indiana. Active in local and state democratic politics, Hamilton was elected to the U.S. Congress in 1964.
Hamilton served 17 terms in Congress from a district that ostensibly belonged to the Republican Party, in part because of his moderate and independent voting record, but above all for his unflagging service to his constituents and the sincerity and integrity that they attributed to him. Hamilton's constituent relations fed directly into his legislative work. Bills that he initiated in the areas of government operations, economic development, crime, drug abuse, and environmental protection were frequently the outgrowth of expressed constituent concerns. Even as he became influential in foreign affairs and national economic policy, he maintained a record of legislation intended to be good for Hoosiers as well as the nation. As his vision in national and international affairs grew, he became a supporter of legislation promoting democracy and market reform in the former Soviet Union and Eastern Europe and peace and stability in the Middle East, expanding U.S. markets and trade overseas, and overhauling U.S. export and foreign aid policies. Throughout his career he was supportive of legislation that would improve the efficiency and ensure the integrity of Congress through ethics, administrative, and organizational reforms. He was consistently against war and adamantly in favor of exhausting all other options before resorting to violence.
Upon leaving Congress in 1998, Hamilton became director of the Woodrow Wilson International Center for Scholars in Washington, DC and established the Center on Congress at Indiana University, which he directs. He has remained an important and active voice on matters of international relations and foreign affairs, serving as a Commissioner on the influential United States Commission on National Security in the 21st Century (better known as the Hart-Rudman Commission), and as Co-Chair with former Senator Howard Baker of the Baker-Hamilton Commission to Investigate Certain Security Issues at Los Alamos. He was also appointed a member of the advisory council for the U.S. Department of Homeland Security in 2001, and from December 2002 through August 2004 served as Vice-Chairman of the National Commission on Terrorist Attacks upon the United States (9/11 Commission). He worked tirelessly with the 9/11 Public Discourse Project growing out of the commission's work, advocating in support of the National Intelligence Reform Act, which was signed into law on December 17, 2004. He continues to advocate for a stronger congressional role in foreign policy and for greater public awareness of, and concern for, the work of Congress.
Hamilton has received numerous awards and citations from people, organizations, and governments across the globe; so numerous they can't all be listed here. In particular, Hamilton is surely the only Maurer graduate to be induction into the Indiana Basketball Hall of Fame (1982), the Law School's Academy of Law Alumni Fellows (1990), as well as being a recipient of the Presidential Medal of Freedom (2015).
Keywords
U.S.House of Representatives, Indiana Congressional Representatives, Indiana Politicians, Maurer Alumni, Academy of Law Alumni Fellows
Disciplines
American Politics | Law | Legal Biography | Legal Profession
Recommended Citation
"Lee Herbert Hamilton" (1931). Maurer Notable Alumni. 4.
https://www.repository.law.indiana.edu/notablealumni/4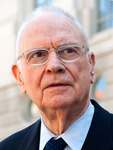 COinS