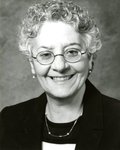 Description
Laura Joan Cooper was born in Pittsburgh, California. and graduated from Birmingham High School in Van Nuys, California. While attending High School she also attended classes at the University of Southern California, ultimately receiving her B.A.in 1967. After college, she and her husband moved to New Haven, Connecticut, where he attended graduate school at Yale. During this period, Cooper worked as a secretary, the director of a college dormitory, and finally as a legal assistant for a New Haven public interest law firm. When her husband accepted a teaching position at Indiana University, Cooper enrolled at the University's law school. As a law student, Cooper served as a Junior Writer (1972/73) for the Indiana Law Journal and as Executive Editor for v.49, 1973/74. She also served as an Associate Instructor for the first year law school course on Civil Procedure (1972/73), as well as for an undergraduate honors course (Fall 1973). Laura J. Cooper received her J.D. degree from Indiana University in 1974.
Upon graduating from law school, Cooper clerked for John S. Hastings at the United States Court of Appeals for the Seventh Circuit. In 1975, she joined the faculty of the University of Minnesota Law School, where she has spent her entire teaching career. She teaches in the areas of Civil Procedure, Conflicts, Labor Law, and Alternative Dispute Resolution in the Workplace. She has published articles on welfare law, conflicts, labor law, and arbitration and is the co-author of three books on workplace dispute resolution. Cooper was the first woman to receive tenure at the University of Minnesota Law School.
Laura J. Cooper was inducted into the Indiana University School of Law Academy of Law Alumni Fellows in 2002. Since 2003, Cooper has held the title of J. Stewart and Mario Thomas McClendon Professor in Law and Alternative Dispute Resolution at the University of Minnesota Law School.
Keywords
Maurer Alumni, University of Minnesota Law School faculty, Academy of Law Alumni Fellows
Disciplines
Law | Legal Biography | Legal Education | Legal Profession
Recommended Citation
"Laura Joan Cooper" (1947). Maurer Notable Alumni. 74.
https://www.repository.law.indiana.edu/notablealumni/74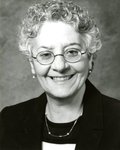 COinS