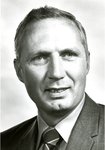 Title
Robert Burton Benson
Description
Robert Burton Benson was born (11/25/1928) and raised in Schenectady, New York. After graduating from Mont Pleasant High School in Schenectady, Benson served in the U.S. Navy (1946-1948). Upon his discharge, he enrolled at Purdue University. While officially a student at Purdue, Benson was enrolled in a combined curriculum with the Indiana University School of Law in Bloomington. Upon completing his Engineering Law studies at Purdue (1951), he began his law studies in Bloomington. As a result, he was awarded both a B.S. degree and a LL.B. degree in 1954.
Upon graduation, the Allis-Chalmers machine manufacturer company in Milwaukee, Wisconsin hired Benson. Benson's long career with Allis-Chalmers saw him rise through multiple positions: Chief of Patent Law, Associate General Counsel, President of U.S. Fluid Carbon (subsidiary), and finally President and Chief Operating Officer of the Allis-Chalmers Co. Benson was a leader in organizing patent attorneys and molding public policing regarding intellectual property. He served as President (1969) of the Association of Corporate Patent Counsel and chaired (1978-79) the American Bar Association's Patent, Trademark and Copyright Law section. During the late 1970s, Benson promoted reform of the U.S. patent system, and participated in a cabinet level domestic policy review committee for industrial innovation in the Carter administration. Benson also served as President (1984) of the American Intellectual Property Association and helped draft the International Patent Cooperation Treaty.
Robert B. Benson was inducted into the Indiana University Academy of Law Alumni Fellows in 1989. Benson died on July 17, 1998 at the age of 69.
Keywords
Maurer Alumni, Allis-Chalmers Company, Academy of Law Alumni Fellows
Disciplines
Law | Legal Biography | Legal Profession
Recommended Citation
"Robert Burton Benson" (1928). Maurer Notable Alumni. 75.
https://www.repository.law.indiana.edu/notablealumni/75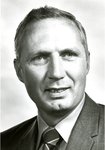 COinS