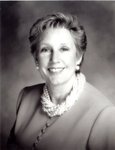 Title
Cynthia Ann Metzler
Description
Cynthia Ann Metzler was born in Pittsburgh, Pennsylvania. She grew up in Muncie, Indiana, and graduated from Muncie Central High School in 1966. Later that year she enrolled at Purdue University, where she majored in Political Science and received the Flora Roberts Outstanding Senior Woman Award. After graduating in 1970 (B.A.), she planned to enroll at the Indiana University School of Law, but at the last moment accepted a position with Ralph Nader's Center for Study of Responsive Law, in Washington, D.C. After working for the Center for 18 months she returned to Indiana and enrolled in the law school, ultimately receiving her J.D. degree in 1974.
Metzler's impressive and varied career began working with legal service organizations, first in Indiana and then in Florida, where she rose to be Executive Director of Florida Rural Legal Services. In 1985, she received her master's degree in human resource development from American University and soon after became a management and organizational consultant. In 1990, she became President and CEO of OEF International, an organization that aims to cultivate women's entrepreneurial and leadership skills in developing countries.
In 1994, Metzler was appointed Assistant Secretary of the U.S. Department of Labor. She also served as the acting Deputy Secretary and then acting Secretary of Labor. In 1997, she joined the D.C. law firm of Pepper Hamilton, while also heading her own Metzler Group consulting firm. In May 2002, she shifted gears again and became Provost of Cedar Crest College in Allentown, Pennsylvania. She later served as President and Chief Executive Officer of Experience Works, a nonprofit that strives to help low-income older people get training and employment. In 2011, Metzler returned to the federal government when she was named Chief Administrative Officer for the U.S. General Services Administration.
Cynthia Ann Metzler was inducted into the Indiana University School of Law Academy of Law Alumni Fellows in 2003.
Keywords
Maurer Alumni, Cedar Crest College, Government Service, U.S. General Services Administration, Academy of Law Alumni Fellows
Disciplines
Law | Legal Biography | Legal Profession
Recommended Citation
"Cynthia Ann Metzler" (1948). Maurer Notable Alumni. 85.
https://www.repository.law.indiana.edu/notablealumni/85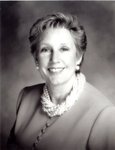 COinS