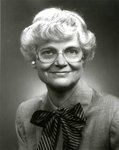 Title
Jeanne (Seidel) Miller
Description
Jeanne (Seidel) Miller was born in Fort Wayne, Indiana, on October 4, 1925. In an eighth grade public speaking class she announced she wanted to be a lawyer – "an international lawyer and make a lot of money." As it turned out, she never practiced international law and she certainly never became rich, but Jeanne Miller truly loved being a lawyer.
After graduating from South Side High School (1943), where she was an honor roll student each year, Miller attended Indiana University. Although she received her B.A. in 1946, she actually began taking law school classes as an undergraduate. As a law student she one of just three women in her class, was articles editor for the Indiana Law Journal, and was the first woman to be ranked number one in her class. She received her law degree in 1948, the same year she married Mickey M. Miller, a law school classmate.
After graduating, the Millers returned to Fort Wayne and started a family (their three children would all grow up to become lawyers.) Mickey began a firm in Fort Wayne, while Jeanne initially stayed home with the children. By the early 1950s, Jeanne decided to open a general civil practice in the nearby town of New Haven, Indiana. She would remain in practice, in New Haven, for the next 50 years. Along the way, Miller became a force for change in the legal profession in Indiana. She was the first woman to be elected President of the Indiana State Bar Association, she served as President of the Indiana Continuing Legal Education Forum, she served on the Disciplinary Commission of the Indiana Supreme Court, and she served four years as a member of the Indiana University Board of Trustees. In addition, she has been extremely active in Fort Wayne and Allen County community affairs, as well as service to Indiana University on both the Bloomington and Fort Wayne campuses.
Jeanne Seidel Miller was awarded the Ralph E. Broyles Medal for unique and significant contributions to the I.U. Fort Wayne campus in 1977 and the Indiana University Distinguished Alumni Service award in 1990. Additionally, Miller received an honorary Doctor of Laws degree from the University in 1989, the same year she was inducted into the Indiana University School of Law Academy of Law Alumni Fellows.
Keywords
Maurer Alumni, Allen County Indiana, Fort Wayne Indiana, Academy of Law Alumni Fellows
Disciplines
Law | Legal Biography | Legal Profession
Files
Download Photo: Jeanne Seidel Miller, with her husband Mickey Miller and her parents, receiving cup for most outstanding law student (May 1948) (413 KB)
Recommended Citation
"Jeanne (Seidel) Miller" (1925). Maurer Notable Alumni. 87.
https://www.repository.law.indiana.edu/notablealumni/87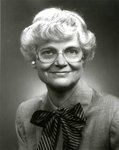 COinS