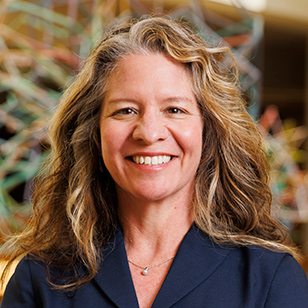 Document Type
Writing about Dean Christiana Ochoa
Publication Date
10-13-2022
Publication Citation
The Indiana Lawyer
Abstract
The next dean of the Indiana University Maurer School of Law will come from in house.
IU Maurer announced longtime faculty member Christiana Ochoa as the 17th dean in the law school's history on Thursday.
Ochoa, who has served as interim dean since July, will move into the full-time deanship at the Bloomington school effective Nov. 1. She is the first person of color and the second woman to be named dean in IU Maurer's history.
Additionally, according to IU Maurer, Ochoa is the eighth Latina ever to serve as the dean of a U.S. law school.
Recommended Citation
Morey, Jordan, "Ochoa selected as new dean of IU Maurer, first person of color to lead law school" (2022). Christiana Ochoa (7/22-10/22 Acting; 11/2022-). 1.
https://www.repository.law.indiana.edu/ochoa/1