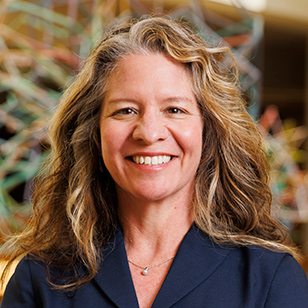 Title
Document Type
Writing about Dean Christiana Ochoa
Publication Date
10-13-2022
Abstract
BLOOMINGTON, Ind. – Christiana Ochoa has been named dean of the Indiana University Maurer School of Law, effective Nov. 1, 2022. She is the school's first-ever Latine dean and one of just 8 Latine women ever to serve as the dean of a U.S. law school.
Ochoa became interim dean of the school in July after serving the law school as executive associate dean and associate dean for research and faculty affairs. She is the Class of 1950 Herman B Wells Endowed Professor at the Maurer School of Law.
IU Bloomington Provost and Executive Vice President Rahul Shrivastav made the announcement Thursday, Oct. 13.
Recommended Citation
Indiana University - Bloomington, "New Maurer Dean" (2022). Christiana Ochoa (7/22-10/22 Acting; 11/2022-). 2.
https://www.repository.law.indiana.edu/ochoa/2