Title
Preview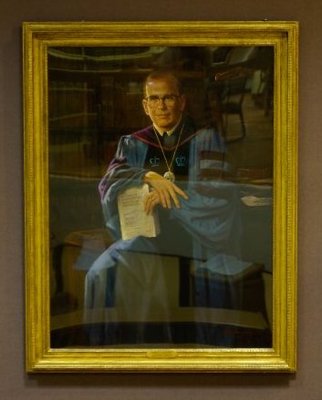 Description
Oil painting depicting George P. Smith II, Distinguished Service Alumnus (Class of 1964).
Artist: Robert Bruce Williams
Date: 1996
Plate on frame reads: B.S. '61, J.D. '64, LL.D. '98 Indiana University, LL.M. '75 Columbia University, I.U. Distinguished Alumni Service Award '85, Founding Editor Journal of Contemporary Health Law & Policy
Location: Law School, Baier Hall, Jerome Hall Law Library, Reading Room
Learn more about George P. Smith, HERE.