Title
Preview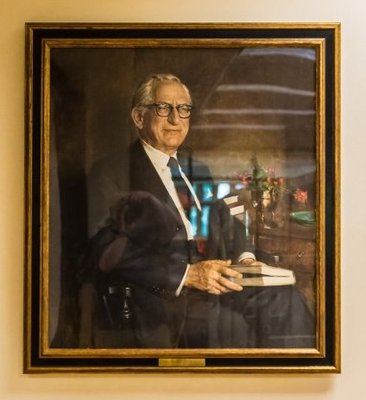 Description
Oil portrait depicting Jerome Hall, former Professor of Law and Distinguished Service Professor. The Jerome Hall Law Library was named in his honor in 2015.
Artist: George Sheppard
Date: 1971
Plate on frame reads: Jerome Hall, Indiana University Professor of Law 1939-1970, Distinguished Service Professor 1958-1970
Location: Law School, Baier Hall, Jerome Hall Law Library, Lobby Entrance
To learn more about Jerome Hall, click here.