Title
Preview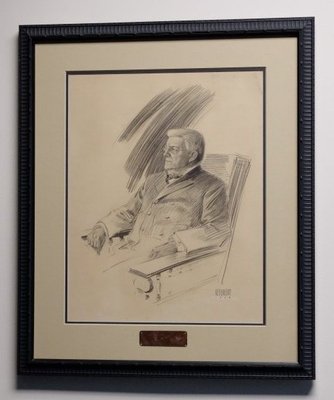 Description
Graphite pencil drawing depicting Judge George L. Reinhardt former Professor of Law and third Dean of the Law School. Presented as a gift by the class of 1904.
Artist: George Brehm
Date: 1904
Plate on frame reads: George L. Reinhardt, Presented by Class '04
Location: Law School, Baier Hall, Room 124
Learn more about Dean Reinhardt here.