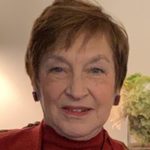 Interview with Holly Knox
Abstract
Director of PEER (Project on Equal Education Rights)
Interviewed by Julia Lamber and Jean Robinson on June 29-30, 2006, in Charlotte, North Carolina.
At age 27, Holly Knox left a government job to found an advocacy organization that became a powerhouse in bringing Title IX into elementary and secondary schools to fight sex discrimination — the Project on Equal Education Rights (PEER). She had been working as a legislative staff person in the Education Agency of the Department of Health, Education and Welfare (which later evolved into a separate Department of Education). Her eyes were opened by Rep. Edith Green's groundbreaking Congressional hearings on sex discrimination in education in 1970, which she covered for the Agency. While Bernice Sandler and the Women's Equity Action League focused mainly on inequities in higher education, which were the focus of the hearings, Knox saw similar problems in elementary and secondary schools. Continued at SherryBoschert.com
This paper has been withdrawn.