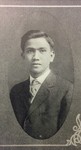 Title
Proceso Gonzalez Sanchez
Description
Proceso Gonzalez Sanchez was born on July 4, 1884, in Bacolor Pampanga, Philippine Islands (Note: some records list his date of birth to be July 2, 1886, and the spelling of his first name to be Processo). Sanchez received his preparatory training at the Tarlac High School in Tarlac City, Philippines. Sanchez was selected to be one of the 100 Philippine students to participate in the 1905 Pensionado program that sent exceptional Philippine students to America to attend a U.S. college. As a result Sanchez enrolled at Indiana University and received his LL.B degree from the law school in 1908. He is one of at least seven Pensiondo students to attend the Indiana University Law School in the early 1900s. Others include Antonio de las Alas (LL.B. 1908), Jorge Cleofas Bocobo (LL.B. 1907), Franciso Afan Delgado (LL.B. 1097), Mariano Honrade de Joya (LL.B. 1907), Jose Valdez, and Pedro V. Sindico.
After receiving his LL.B. from Indiana, Sanchez attended the Yale School of Law and received his Masters of Laws, Cum Laude, in 1909. Sanchez returned to the Philippines after his U.S. education and served as a clerk in the Court of Land Registration, before working for the Bureau of Education, and eventually in the Law Division of the Executive Bureau. In 1912, he was admitted to practice law in the Philippines and in 1913 began working for the Bureau of Justice. He was soon appointed a special assistant representing the government in land cases in Bataan Province. He also served as special prosecuting attorney of Tayabas and Bulacan, as well as prosecuting attorney in Bataan.
While serving as special prosecuting attorney in Bulacan, Proceso Gonzalez Sanchez's life was tragically cut short when he contracted typhoid fever and died in 1915.
Keywords
Maurer Alumni, Philippines
Disciplines
Law | Legal Biography | Legal Profession
Recommended Citation
"Proceso Gonzalez Sanchez" (1884). Maurer Notable Alumni. 239.
https://www.repository.law.indiana.edu/notablealumni/239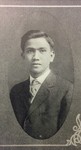 COinS