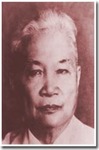 Title
Mariano Honrade de Joya
Description
Mariano Honrade de Joya was born on September 8, 1886, in Batangas, Philippine Islands (some documentation indicates his birth years as 1887). After being educated in the Philippines, de Joya was selected to be one of the 100 Philippine students to participate in the Pensionado program that sent exceptional Philippine students to America to attend college. He came to the US and finished his high school education in California, before enrolling at Indiana University. De Joya was one of at least seven Pensionado students to study law at Indiana. The others include Antonio de las Alas (LL.B. 1908), Jorge Cleofas Bocobo (LL.B. 1907), Franciso Afan Delgado (LL. B. 1907), Proceso Gonzalez Sanchez LL.B. 1908), Jose Valdez, and Pedro V. Sindico.
After receiving his LL.B. from Indiana in 1906, de Joya attended the Yale Law School where he received his LL.M. (1907). Upon returning to the Philippines, he initially worked as a translator for the Bureau of Justice. In 1911, he became District Attorney for the island's Misamis, Agusan and Surigao provinces. From 1913 until 1917, he served as the District Attorney for Manila, before becoming a professor of law at the University of the Philippines. In 1921, de Joya became a judge on the Philippines Court of First Instance, and after the Japanese occupation of the Philippines, served briefly on the country's new Supreme Court.
After retiring from the court, de Joya practiced law in Manila and returned to teaching and writing. He died at the age of 76 in 1964.
Keywords
Maurer Alumni, Philippines
Disciplines
Judges | Law | Legal Biography | Legal Profession
Recommended Citation
"Mariano Honrade de Joya" (1886). Maurer Notable Alumni. 242.
https://www.repository.law.indiana.edu/notablealumni/242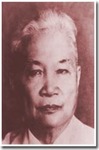 COinS