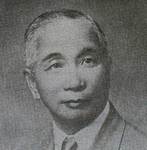 Title
Jorge Cleofas Bocobo
Description
Jorge Cleofas Bocobo was born in Gerona, Tarlac Province, on the Philippine island of Luzon, on October 19, 1886. His early education was in his hometown, but at the age of 17 he travelled to Manila to attend a private school. In 1904, he was selected to be one of the 100 Philippine students to participate in the Pensionado program that sent exceptional Philippine students to America to attend a U.S. college. Bocobo is one of at least seven Pensiondo students to attend the Indiana University Law School. Others include Antonio de las Alas (LL.B. 1908), Franciso Afan Delgado (LL.B. 1097), Mariano Honrade de Joya (LL.B. 1907), Proceso Gonzalez Sanchez LL.B. 1908), Jose Valdez, and Pedro V. Sindico.
Before entering the Indiana University School of Law, Bocobo finished his high school education in San Diego, California. During his second and third year at IU, Bocobo was a member of the law school's Reinhard Club. In June of 1907, Bocobo received his LL.B. degree from IU.
He then returned to the Philippines, where he became a clerk at the Executive Bureau. In 1910 he joined the faculty of College of Law at the University of the Philippines, becoming an Assistant Professor of Civil Law in 1914. In 1917 he became a Full Professor and was named interim Dean of the school. Bocobo served as the acting President of the University in 1927 and 1928, before being named the President of the University in 1934. He served as University President until 1939. In 1939, he was appointed Secretary of Public Instruction, in President Manuel Quezon's cabinet.
During the Japanese occupation (1941-44), Bocobo assisted the administration of President Laurel, serving as a Justice of the Supreme Court (1942-44). As a result working with the Japanese, he was charged with treason after the war. He was sent to prison, but ultimately was cleared of all charges and released. From 1947 to 1962 he served as the Chairman of the Code Commission, and was the principal author of the Civil Code of the Philippines.
Bocobo received numerous awards for public service during his lifetime, and was awarded honorary doctorate degrees from the University of Southern California (1931), Indiana University (1951), and the University of the Philippines (1953). Jorge C. Bocobo died on July 23, 1965. Bocobo was postumoulsy inducted into the Indiana University Maurer School of Law Academy of Law Alumni Fellows in 2019.
Keywords
Maurer Alumni, Philippines, Academy of Law Alumni Fellows
Disciplines
Law | Law and Politics | Legal Biography | Legal Profession
Files
Recommended Citation
"Jorge Cleofas Bocobo" (1886). Maurer Notable Alumni. 186.
https://www.repository.law.indiana.edu/notablealumni/186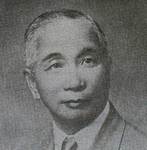 COinS